Wednesday, November 15, 2006
The Health Factor.
212 comments - Click for Blog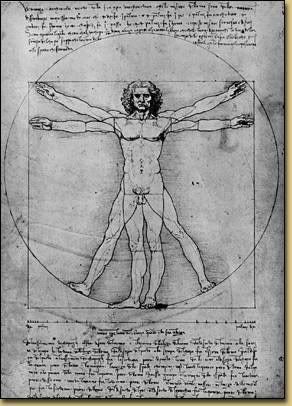 by Guest Blogger DJBarney
FSHOD....
"In this Blog we Discuss Science, Space, Spirituality, Esoterica & the Failure of Governments to Disclose the Truth about nearly EVERYTHING important to HumanKind!"
There's one area that links together all these things. Without
health
there can be no properly functioning governments. When you're ill or in pain it's very difficult to feel spiritual about anything. Without a properly functioning mind, how can one discern in the strange world of esoterica and the 'paranormal' ? What about science and space ? If our basic established models of how to treat our very own health are wrong,
how can we hope to strive forward in space if we're sick all the time, or don't live long enough to complete some long intergalactic journey ?
Dr Tracy.
Dr Rath.
Mike Adams the "Health Ranger".

(Links go to their Biographies).



These are the

new revolutionaries

in this area that I know of.

Of course there are many more.

They routinely talk about

successful

treatments for Cancer, Aids and Mental Illness on their websites. All treatments using easily available

plants

,

food, vitamins

and

minerals

or

physical techniques.





But we have not yet seen the headlines "Cure for Cancer Found", or "Aids now Treatable".



Dr Rath describes the reasons for this as what he calls the

"Business with disease".

Simply put,

it is more profitable to propagate these diseases rather than actually eradicate them !

Although what he says is extremely interesting , as he equates the power of 'Big Pharma' and the (Un)Health Industry

with the power of the Church a few hundred years ago

, this is not really my point of view.

There are many reasons why the "health scams and cons" continue to persist but I think the main reason is one of

perception and education, even conditioning.



Dr Tracy told me a story of how she had educated her neighbour on how

utterly dangerous

these anti-depressants are. Yet when this neighbour got into problems herself

she STILL ended up taking the pills !

"It is beyond me..." as Dr Tracy says.





Could this be because many seem to have an unfailing confidence in authority being completely open and honest ?

Even in the face of endless evidence that many will sell us out to big business and deceive us ? Why is this such a surprise ? No one likes to be duped, but look at Nature. Nature is full of the use of

deception

. Animals mimicking other animals. Confusing messages meant to deceive.

Why are we so disturbed when we find this in the human world ?

Of course humans can make the decision NOT to deceive one another.



The Health Ranger talks about

hundreds of thousands of deaths a year

(in the US alone) from pharmaceutical use. But because these people die quietly not much fuss is made except when you get a Columbine massacre caused by anti-depressant use (and WHY didn't Michael Moore include THAT in his film !?).

This is truly a case of "

Silent Weapons for Silent Wars

" to quote an article once posted here at FSHOD.

I read about child soldiers in some countries. I can appreciate what they've been through. I was hit by a nasty anti-depressant aged 6 (yes, SIX) which went on to cause me much pain for the next 16 years...all caused by this pharmaceutical (for the doubters, I have proved this

many times over

by comparing my experiences with similar cases in the book

"Prozac: Panacea or Pandora"

by Dr Tracy, amongst other sources).

My parents discovered I was self-harming as a child...

no connection

was made with this pharmaceutical.

(Subnote: I am NOT self-harming now).



I developed allergies that I'm pretty sure were related to this drug. But no,

no connection made.

I was put on another pharmaceutical..."anti-histamines". God knows what they did to me, but I can probably guess.

I developed a problem with my foot. The high Serotonin levels that you're left with after taking one of these anti-depressants causes high muscle tension. "We'll try electro stimulation of your foot". Again

no connection made.



From the high tension levels and self harm my eyesight started to go. So it was off to the Optician.

"Just normal short-sightedness

". I don't think so. Again

no connection made

with the original

ROOT cause.



My Mother died in 1992. I could not cope, not least because I was still self harming and had not developed a proper social network because of the

Autistic-like syndrome

associated with the high serotonin levels (remember the original drug I was given makes

Serotonin high

, mainly through actually

damaging

the serotonin re-uptake systems in the brain). I was put into mental hospital because of this. But now I was actually describing the original cause of all this -

the pharmaceutical

- but no one was listening.

AGAIN

...

no connection made

to the

original cause

of my problems.



How many times is this story being repeated around the world at this very moment !



Why do I think that the creators of the film "

The Matrix"

have been reading Dr Tracys book ? Human bodies deceived by blue pills and forever bathed in an amniotic sea of serotonin...blocking you off from the world

"a prison for your mind" ?





But there is much hope which seems to come through when the seriousness of this situation is grasped.



For a start The Health Rangers' newly found abilities of, for example,

reading a page of a book in ONE SECOND !

(Is this guy Superman!?) reminds me of stories of the

abilities of The Ancients.

How did the Maya do their huge cosmic calculations without computers ?

There are other stories.








Carving on the "tomb" lid of Pacal Votan.




Maya site, "Palenque", on the border between


Mexico and Guatemala. (I've seen this with my own eye's).
This is actually still sitting in one of the pyramids.

If we can

REALLY

get healthy and stop polluting ourselves with toxic chemicals and just plain

bad science

, then my mind boggles at the world that we could be moving into.

A world where we can really protect nature and this planet we're on and maybe even safely and sanely move into Space if you like that kind of thing.





I'm glad I fought my way out of this.



To turn a quote from The Matrix around....

"

Ignorance

is truly ... HELL ..." !

DJBarney